photo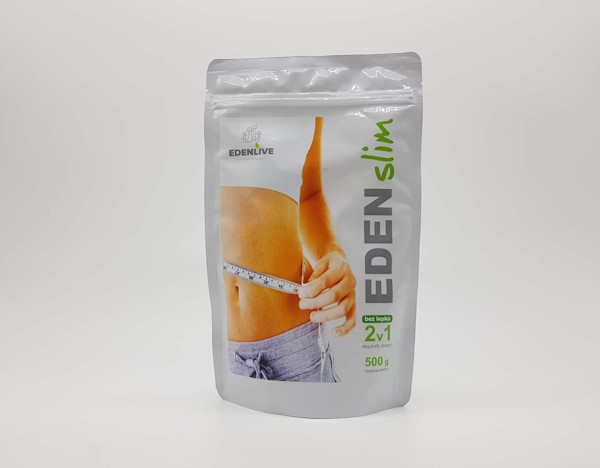 Edenslim
Gluten-free dietary supplement
EDENSLIM - 0.5 kg
Suitable for vegetarians and vegans
Suitable for overweight children or children with overweight tendencies
Suitable for people with an irregular diet
EDENSLIM 2-in- 1, gluten-free dietary supplement
Reduces caloric intake by creating the feeling of fullness, meaning you will eat less and won't be hungry. EDENSLIM is your little helper when trying to lose weight.
Extra strong formula!!
Revolutionary in that you get to eat and lose weight at the same time!!! Contains tasty buckwheat oatmeal and glucomannan - thus ensuring a rich supply of fibre for your body. Modern and healthy method of nutrition, suitable for all ages. Glucomannan helps you to lose weight and maintain normal blood cholesterol levels.
Easy to prepare
Instant-product, only takes 2 minutes and you've got a delicious breakfast or snack. To add extra flavour to the oatmeal, try adding cocoa, honey, fruit, nuts, etc. These changes will not negatively influence your weight loss.
Instructions for Use:
It is best to incorporate EDENSLIM 2-in-1 into your breakfast. Gradually add 2 spoons of EDENSLIM instant oatmeal to either warm water, milk or another beverage type (250 ml). Continue to mix until you acquire the desired thickness.